Formula One is a thrilling auto-sport that allows fans to witness a show that leaves them craving more. The sport always manages to put forward a captivating performance that combines excitement and fierce competition.
Formula One has a vast global TV audience. As the sport has quite an audience, companies that invest in this sport witness numerous benefits. However, there's no doubt that this sport is one of the most expensive sports to invest in.
Formula One sponsors and partners pay a handsome amount of money to be affiliated with this prestigious sport. If you have been a long-term fan, you must have seen DHL's branding in Formula One races. Over the past years, numerous fans and critics have wondered questions about the courier company, DHL.
Among several other questions, many fans have frequently asked how much DHL pays Formula One to sponsor the sport. Within the article, we answer this common question.
Watch this video to learn more about DHL and F1
How much does DHL pay for F1 sponsorship?
Formula One has been working with DHL for decades, and both companies aim on providing fans with the ultimate experience. Although the exact figure DHL pays Formula One has not been disclosed yet, its estimated to be £30 million per year..
Formula One sponsors and partners are required to deposit a lot of money to be associated with Formula One

Formula One and DHL have been working together for decades

The DHL boss told the media that they pay Formula One less than thirty million dollars annually

DHL sponsors two awards in Formula One

DHL is a founding partner of the new Formula One Esports series

Formula One is sponsored by numerous companies that operate worldwide. The companies that sponsor Formula One include Emirates, Aramco, Heikenen and more

Formula One has a TV audience of 1.9 million annually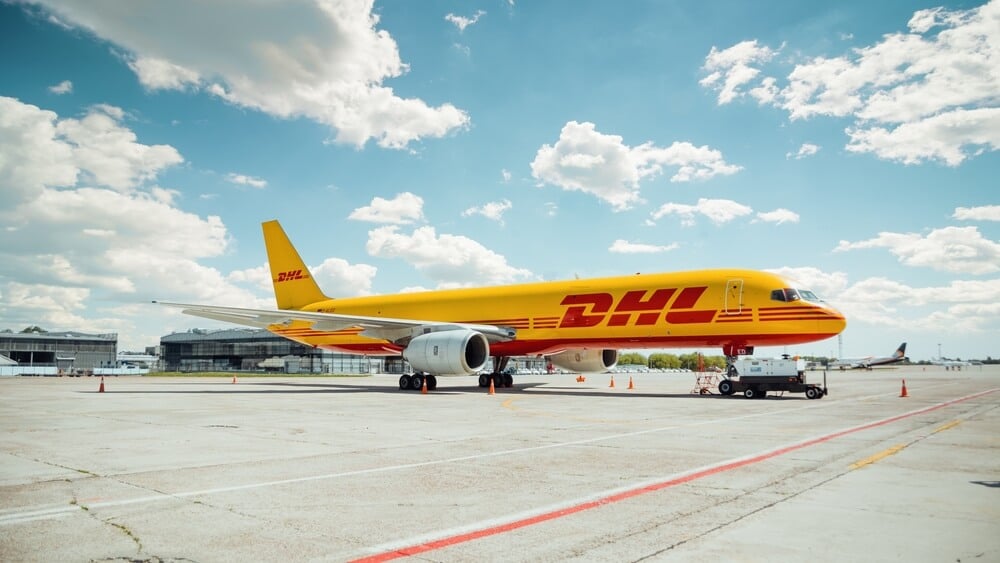 How Many Years Has DHL Sponsored F1?
The courier company, DHL, has been Formula One's longest global partner. Formula One and DHL have been working together for over forty years. It is said that the relationship between the two companies will not end anytime soon.
Does DHL Have Any Partnership With Formula 1 Besides Sponsorship?
Other than being the official logistics partner of Formula One, the courier company is a founding partner of the new Formula One Esport series. DHL also sponsors two awards in Formula One.
Does DHL Sponsor Any F1 Teams?
DHL does not currently sponsor any Formula One. However, the courier company extends its courier services to Formula One and is a founding member of the Esport series. DHL previously sponsored the Jordan Formula One team in 2002. DHL was announced as the official title sponsor of Jordan One in 2002. As per sources, the deal was worth twenty-one million dollars and lasted till 2005.
Biggest Formula One partners and sponsors
Formula One has a TV audience of 1.9 million annually. The renowned sport combines thrill and excitement and puts forward an intriguing show for fans and critics globally. Formula One has a vast global audience. As fans globally watch the sport, Formula One sponsors and partners can earn a handsome sum of money by collaborating with Formula One.
Of course! There is no denying that Formula One sponsors and partners must pay a lot of money before sponsoring Formula One. However, the expanded fan base and the exposure they get makes the hefty amount they pay worth it. Over the past few years, numerous brands have partnered with Formula One.
Some brands share a long-standing relationship with the thrilling sport. Whereas, if we look at the other end, numerous brands recently began their affiliation with Formula One and are planning on extending their contract with them as they have witnessed great success in a short period. Most fans and critics have wondered about numerous questions regarding Formula One sponsors and partners. If you have ever wondered about who the biggest Formula One sponsors are, make sure you continue reading.
Aramco
Aramco and Formula One began their partnership in March 2022 by signing a long-term deal. The long-term deal signed between the two leading brands established their relationship and is worth forty million dollars. Aramco is the sixth global partner of the renowned sport – Formula One. 
Aramco is an integrated energy and chemicals company based in Saudi Arabia. The company has firm values and beliefs about energy and believes that energy equates to opportunity. Since the initiation of the partnership between the two brands, Aramco has been one of the biggest Formula One partners.  
The partnership between Aramco and Formula One marked the first partnership of the energy and chemicals company, Aramco. The Saudi-based company produces one in eight barrels of the global oil supply and develops new energy technologies. The company has been directing all their efforts towards making the resources they use more sustainable. 
The two entities partnered to promote stability and sustainability within the energy sector. However, Formula One does not benefit alone from the partnership. Aramco connects with over five hundred million fans and features in all Formula One broadcasts. The company enjoys trackside branding as well.
Crypto.com
Over the past few years, crypto has dominated the trading world. As the years have progressed, the crypto industry has benefited greatly from the evolution of technology. Formula One opened its doors to Crypto.com in 2021 as a global partner and a lead partner in the sprint series.
Crypto.com is an emerging cryptocurrency exchange platform and is currently one of the most reliable exchange platforms available across the web. The exact details of the contract between the brands, Crypto.com and Formula One are yet to be known.
The cryptocurrency exchange platform and Formula One have signed a five-year deal. The deal is worth more than 100 million dollars and was signed a day before the 2021 British Grand Prix. The long-term contract has benefited both brands in various ways. Partnering with Formula One has allowed Crypto.com to expand its fanbase by a significant proportion and has provided the crypto platform with the opportunity of growing its brand awareness internationally.
Crypto.com and Formula One plan on extending their partnership and working collectively towards developing exclusive NFTs. Additionally, Crypto.com's branding is visible in the title and logo of the event which I named after the renowned crypto platform, Formula 1 Crypto.com Miami Grand Prix. 
Both platforms have developed a great relationship. Crypto.com has extended its consistent support to Formula One for years now and intends to support Formula One in the years to come.
DHL
Formula One and DHL have been associated for years and share a long-standing relationship. Formula One holds its races in twenty-one different countries. DHL is currently the largest logistics country in the world. Logistics is of utmost importance in Formula One as venues vary from race to race.
DHL has been responsible for ensuring that race cars, fuel and racing equipment are delivered to the respective venues for over forty years. DHL is the official logistics partner of Formula One and is responsible for providing road freight, air freight, express delivery services and ocean freight. DHL also creates a team of skilled motorsport logistics. 
The team that DHL creates must work alongside Formula One and ensures that no logistic issues occur during formula one tests and official test runs. The skilled team that DHL handpicks handles every aspect of the commute. The team has numerous responsibilities that include handling the transport documentation, booking their mode of transport, helping out in packing, handling customs and more. 
The logistics company is also a founding partner of the newly launched Formula One sports series. Along with that, the company also sponsors two awards in Formula One. The long-standing relationship between the two entities is bound to continue for years. 
Heineken
Let's face it. Sipping on a beer with friends while enjoying a Formula One race is the best way of spending your evening. The Dutch-based brewing company and Formula One announced their partnership in 2016. The brewing company is one of Formula One's biggest sponsors and is regarded as one of the top beer brands. Heineken's products are available in 192 different countries. The company is expanding every year. Therefore, Heineken is one of the most vital sponsors for Formula One.
The agreement between the two brands has allowed Heineken to connect with an expanded fan base and educate consumers about the importance of responsible alcohol consumption. Since Heineken is an official partner of the thrill-filled race, Heineken is responsible for helping celebrate any joyful moments in the sport. 
Through the partnership, Heineken can enjoy amplified exposure via TV broadcasts and trackside branding through which the company can promote its " 'When You Drive, Never Drink' campaign".
Pirelli
Pirelli has been manufacturing tires for Formula One for decades. The tire-manufacturing company has been associated with Formula One since 1997. The reason why the two companies have partnered up is a no-brainer. Tires are an integral element in motor racing. Therefore, good-quality tires are essential in Formula One. 
The company was established in 1872 and is among the world's leading tire producers. The company has been successful in upkeeping its reputation and has dominated the tire manufacturing industry. The company maintains its reputation for developing high-value tires through the use of advanced technology. Pirelli has been the exclusive official tire partner of Formula One for eleven years. If you have ever watched a Formula One race, you might have witnessed the crew changing car tires during a race. 
Therefore, with the number of tires that are changed, there is no doubt that the amount of tires used in a single Formula One season is a lot. Most sources state that both companies hope to share a long-term relationship.
Rolex
Rolex, a renowned watchmaking company and Formula One have been working together for over ten years. The watch-making company joined Formula One in 2012. If you are a Formula One fan, you know how important timing is in a race. Races may be won by a hundredth of a second.
Rolex has played an integral part in multiple sporting arenas and was previously the title sponsor until 2020. However, Rolex is currently the global partner, official timepiece and title partner for Formula One. 
As per the agreement, the Swiss watch-making company's branding will be positioned throughout the circuit. Rolex partners Formula One through different eras of change and helps provide fans with the ultimate experience. Rolex is responsible for giving time in various locations at all Formula One races. The Rolex Pit Lane clock placed at every Grand Prix reminds Formula One fans about the importance of timings.
MSC Cruises
MSC Cruises and Formula One recently announced their partnership. MSC Cruises were named the Global Partner for the 2022 Formula Season and has been named the Official Cruise Partner.  The company is the third-largest cruise brand in the world and the multi-year deal allows Formula One to display MSC cruise's most advanced ships. 
The company can enjoy additional visibility through this. Formula One and MSC cruises share a similar aim, which is to focus on sustainability. Both companies aim on becoming net-zero carbon and have been combining their efforts to work on environmental technologies that will help them reach their goal.
Salesforce
Formula One welcomed Salesforce in 2022 and signed a five-year contract with them. The company joined Formula One as a global partner, and both companies work together to grow fan engagement.
SalesForce is a global leader in customer relationship management and helps Formula One greatly by providing them with insight and analytics about the current fanbase of the sport. The analytics help Formula One understand its fan base and apply strategies that would help the sport elevate its fan base. 
The partnership focuses on developing unique experiences for the fans. These improved experiences include trackside signage, visual content, new broadcast graphics and more.
AWS
If you watch Formula One races frequently, you must have noticed the race performance statistics show up during a Formula One race. The statistics displayed on your display are made possible by AWS. AWS and Formula One have been working on improving the fan experience by focusing on technological innovation.
The companies have been working together since 2018. Amazon Web Services and Formula One incorporate AWS machine learning to build upon the fan experience. Since AWS provides essential statistics, Formula One is granted the opportunity to predict the outcome of a Formula One race. 
The statistics displayed on a screen help fans understand how drivers make split-second decisions and why Formula One teams incorporate different strategies in the middle of a game. Amazon Web Services is an integral part of the Formula One team and is responsible for providing competitor insights and statistics that pertain to car performance.
Lenovo
Lenovo, the leading laptop manufacturer worldwide, was welcomed to Formula One ahead of the 2022 season. Formula One collaborated with Lenovo to elevate the fan experience by providing fans with the highest level of racing, where even a millisecond holds utmost importance.
The multi-year partnership between the two brands allows the computer-manufacturing company to showcase its expertise, which ultimately leads to improved exposure. By incorporating advanced technology, Formula One can ensure maximum speed and efficiency can be achieved. By doing so, the experience a fan will get will improve directly.
The collaboration between the two brands will undoubtedly result in a better experience for fans. Lenovo will run powerful on-premises data collection solutions by using its advanced technology to help produce high-quality content.
DHL has been extending its services to Formula One for decades and is an integral element of Formula One. In addition to DHL, numerous brands extend their services to this prestigious sport in exchange for the opportunity of being associated with the thrilling sport. 
The partners of Formula One, including DHL, aim on improving the fan experience. As you may have read above, numerous companies sponsor Formula One. Sponsoring this glorious sport is no easy task and requires a hefty amount of money.