According to recent news, Amazon Web Services (AWS) pays $10 million per season to sponsor the Formula One World Championship. The deal was announced at Formula One's annual media conference in the 2018 season. 
It's unclear how much AWS pays for each race weekend, but this figure would likely vary depending on how many races are held during a given season and what type of services Formula One Management (FOM) needs.
The current deal between AWS and Formula One is set to expire this year. But AWS is renewing its sponsorship with F1. It is one of the official sponsors of F1, and the company plans to spend money on marketing and developing new technologies to support the series. This sponsorship will help support both racing teams and fans around the world.
AWS helps F1 to build models that can predict the outcome of races. F1 uses Amazon SageMaker, an online platform that helps F1 build machine learning models. It lets F1 use data from past races to train their models and data from other sources, such as weather and social media. 
As a result, it helps F1 make better predictions about how the race will play out, which can lead to more wins for them.
Watch this video to learn more about AWS solutions for F1.
How much does AWS pay for F1 sponsorship?
According to resources, smaller businesses usually pay $500k – $750K for F1 sponsorship. But Amazon is a big company, so we can assume that they pay much more than that! We don't know for sure, but it's probably somewhere between $10-20 million.
AWS provides cloud services to championship teams and drivers. It includes providing race cars with real-time tracking and telemetry and enabling the streaming of races across multiple devices. 
It has also been integral in helping Formula One broadcasters reach a global audience. With its broad range of services and ability to scale quickly, AWS is an important part of Formula One today.
AWS, the leading cloud platform provider, is a long-term partner of Formula One and has been in sponsorship with F1 since 2018. 

Using AWS allows Formula One to streamline operations and improve efficiency. By using services such as Amazon's DynamoDB, a fast and scalable database service, they will be able to handle large amounts of data more quickly and easily.

Formula One can save money on its infrastructure costs by using Amazon Web Services' Elastic Compute Cloud (EC2); for example, they can provision computing resources quickly and relatively cheaply, making it easier to scale up or down as needed.

Formula 1 collects key race data from the AWS Kinesis real-time data stream to analyze the performance of each car as it moves on the starting line during the race.

Using AWS, F1 can reduce its reliance on third-party suppliers and gain greater control over its data.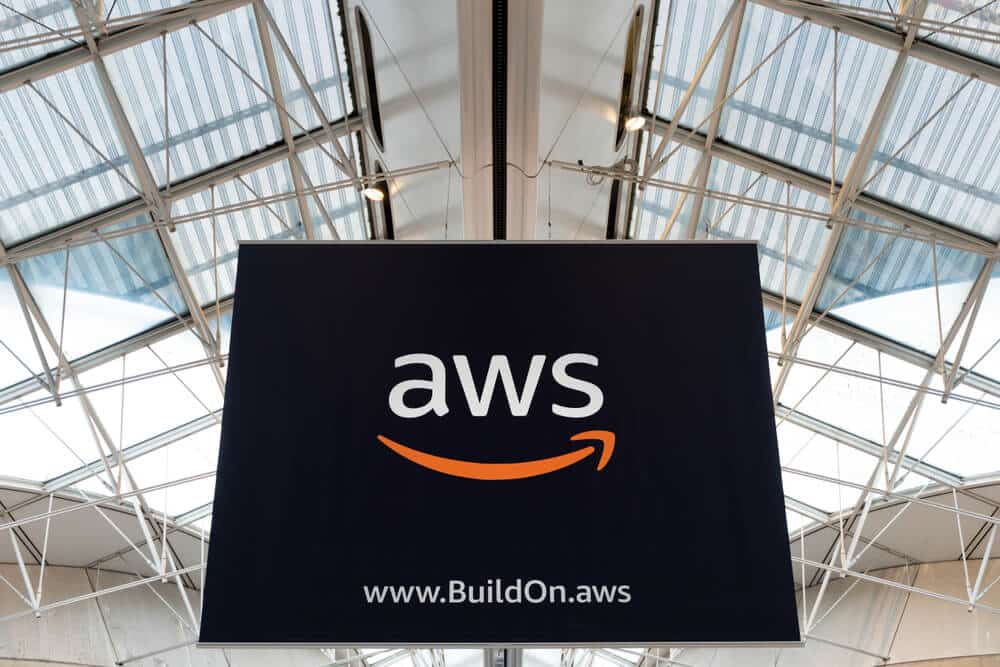 How many years have AWS sponsored F1?
Since 2018, Amazon Web Services (AWS) has sponsored Formula 1 racing. It has been a long-time supporter of motorsports and continues to sponsor the Formula 1 Championship. 
It is a reliable and affordable provider of cloud services that can help teams save time and money on their race car technology. Using AWS, Formula 1 teams can improve their data analytics, networking, storage, and other technologies needed for success in motorsports.
The company provides financial backing for driver training, safety equipment, and naming rights to the race track.
Does AWS have any partnership with Formula 1 besides sponsorship?
AWS has a partnership with Formula 1 that goes beyond sponsorship. The collaboration includes working on innovations in data management, cloud computing, and machine learning. The partnership has driven innovation in these fields and allowed Formula 1 to improve its racing performance.
When the cloud provider started, AWS had a long-standing partnership with Formula 1. The technical venture between the two organizations has seen them work on several projects together, such as AWS's eventual launch into motorsports and Formula 1's development of its racing simulator. In recent years, they've collaborated on more collaborative projects, such as AWS working with Formula 1 to develop autonomous driving capabilities for future races.
Does AWS sponsor any F1 teams?
In recent years, Amazon Web Services (AWS) has become a major sponsor of Ferrari. The race car manufacturer Ferrari has been a longtime AWS customer and partner, and recently they announced that they had extended their partnership through the next few seasons. 
This sponsorship has raised some eyebrows, given Amazon's focus on data storage and computing services for large enterprise customers. Some have speculated that this sponsorship is an indirect way for Amazon to gain insight into the racing industry or simply a way to get closer to the F1 teams. However, there is no clear answer to why Ferrari chose AWS as their exclusive provider of cloud services.
Biggest Formula One partners and sponsors
Formula One is a motorsports event that takes place around the world. It is among the most popular racing leagues and attracts the best drivers worldwide. F1 has large corporate sponsors that provide financial support to teams and drivers. 
These sponsors are crucial to the success of Formula One, and their involvement has changed over time. In addition, the presence of big corporate sponsors has changed the nature of Formula One over time. Before the 1990s, F1 was largely funded by government investment or private enterprise.
Some of Formula One's biggest partners include: 
Aramco
It is the world's largest energy company and major corporation by revenue. Since 2017, Saudi Aramco has been a sponsor and a partner of Formula One. It's now been more than five years of sponsorship. So, Aramco is among the company's largest partners.
Saudi Aramco is an oil and gas company. Aramco has supported motorsport teams and resources, increasing its involvement in the field in recent years. The company has even developed its racing series, the Saudi GT Championship. It is F1's 6-contact partner. Aston Martin, a British car manufacturer, signed an agreement with the world's largest oil company for a three-year deal.
Crypto.com
Crypto.com helps F1 and offers more personalized digital experiences for fans, enhancing how they exchange tickets. With billions of dollars in ticket transactions conducted annually, this company is one of the leading e-commerce brands.
McLaren Formula 1 has entered into a multiple-year agreement with crypto.com worth hundreds of millions of dollars to provide it with exposure and support across its platforms. In addition, the company's digital asset management agency will become McLaren's official digital asset provider and sponsor.
DHL
Since 2004, DHL has been the official partner of Formula One. The company provides several logistics, shipping, and delivery solutions for the sport, including freight forwarding, express mail, and cargo handling. For more than 12 years, some of them are currently active. DHL has been Formula One's official logistics partner.
It is a trusted partner in Formula 1 and plays a significant role. It has been involved with many successful drivers and teams throughout its history. Its expertise in Formula 1 has helped it build a strong relationship with racing fans worldwide. It is also involved in major sporting events such as NASCAR, MotoGP, and world rallies.
Emirates
Emirates is the airline company that spent $100 million over nine years of partnership and sponsorship with F1, making it the largest sponsor in F1 history. Emirates is also the first airline to become a title sponsor of an international motorsport championship. In addition, the sponsorship allows Emirates to promote its brand and expand its tourism business.
Various reports have indicated the partnership between Emirates and Formula One has ended. It was a huge partnership between the two that dated back to 2004 and had been the organization's largest Formula One client and sponsor. Experts speculate that Emirates was unhappy with Formula One's new owners.
Heineken
Among motorsports' earliest companies, it has a long sponsorship history in car racing. Then, within Formula One, it became an exclusive tire supplier, reflective of technological changes.
It had a longstanding reputation as a sponsor of the rallycross and F1 events. The company continues to sponsor motorsports. In addition, it also offers partnership and sponsorship opportunities in Formula One to other racers, drivers, and teams.
Pirelli
The company was established in 1872 and had a long history of providing tires to drivers. It is also one of the most successful Formula One specializes in terms of overall victories.
Since 2011, Pirelli has been the sponsor of Formula 1 and the sole supplier of tires for the series. In addition, it maintains an exclusive agreement with Formula 1 for supplying tires to the autos. The deal with Pirelli is reportedly worth $30 million per year.
Rol
e
x
As a sponsor and partner of Formula One, Rolex has enjoyed tremendous success on and off the track. In terms of on-track performance, Rolex has helped drive innovation and advancement in all areas of Formula One racing. 
It includes technology development, aerodynamic design, safety protocols, race strategy, and more. Off-track, Rolex's involvement with Formula One has generated significant media exposure and brand awareness for the brand. This increased consumer demand is reflected in higher sales figures for all Rolex products worldwide. It is one of the world's largest and most prestigious luxury watch brands, and it has been a global partner of Formula One since 2013.
MSC Cruises
It is the official cruise line for the Formula One World Championship and has exclusive partnerships with some of the world's biggest F1 Partners and sponsors. 
MSC Cruises and Formula One have announced a new multi-year deal. According to the new agreement, MSC Cruises will provide comprehensive coverage of all races and offer passengers exclusive events and experiences. This deal is a major coup for Formula One, strengthening its relationship with one of the world's leading cruise lines.
The company started its sponsorship journey from the 2022 Bahrain Grand Prix with a ten-day cruise from Manama, Bahrain.
Salesforce
Salesforce has announced a new global partnership to help expand the reach of F1. It is the world's largest CRM company, Formula One Management (F1), and the sporting authority for the world's premier motor racing series. The collaboration will focus on major areas, including marketing and branding initiatives, expanding the F1 fan base through digital content and social media platforms, and developing next-generation technology to enhance the live race experience.
AWS
AWS's involvement in Formula One becomes an important reason to increase its brand awareness and show off its technological capabilities.
Amazon Web Services (AWS) has been a sponsor and partner of Formula One since 2018. The company has invested in the sport by sponsoring the Drivers' and Manufacturers' championships and supporting teams and drivers through technical support, data analytics, and engineering services.
Lenovo
Lenovo is the biggest sponsor of Formula One racing, having sponsored the team since March 10th, 2022. In addition, this Chinese tech giant has poured millions into the sport and its drivers, focusing on developing young talent. So, we can expect considerable success in future years. 
The company says that Formula One racing is a great way to promote its products and connect with its customers.
In conclusion, AWS sponsors Formula One and pays $10 million annually.  For over three years, the company has sponsored F1 racing, and the race series provides a unique opportunity for companies to connect with a global audience. With its expensive reach, F1 provides an excellent platform for brands to engage with customers worldwide. As a sponsor, AWS can use this opportunity to promote its products and services to a wide audience, developing relationships that could eventually lead to more business. Additionally, this sponsorship will provide visibility for AWS and its products to racing fans worldwide.