Ladies and gentlemen, start your engines! Let's embark on a thrilling ride through the fast-paced world of Formula 1 investment.
I have now invested in shares for about 15 years and during these years have seen both ups and downs in the stock market.
You might be familiar with world of Formula 1 racing, but have you ever considered the financial opportunities it presents?
It can be a very good idea to invest in the Formula 1 Group given the greatly increasing interest in the sport that is taking place worldwide. 
In this article I go through step by step how you can invest in the Formula 1 Group or any of the other related brands to the sport.
Buy F1 shares on eToro.com
So, you've decided to venture into the world of Formula 1 investment. Where should you start? A platform named eToro is an excellent choice. 
eToro stands out in the world of online trading platforms, offering a user-friendly interface, a variety of investment options, and an active social trading community.
Get started today!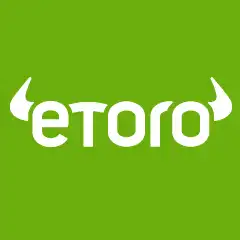 Invest in Formula 1 Group today!
Pros:
Increasing interest for Formula 1

High revenue and profit

Invest in other related F1 brands
Invest now
Affiliate link. eToro is a multi-asset investment platform. The value of your investments may go up or down. Your capital is at risk.

Formula 1 stocks and brands you can invest in
Stepping into the Formula 1 investment world, you can directly invest in the following:
Formula 1 Group (Liberty Media): This titan owns commercial rights to F1.
Ferrari N.V.: This legendary name isn't just a racing team, but a publicly traded company that encompasses road car production and F1 racing. Ferrari's F1 team produces a massive profit each year.
Williams Grand Prix Holdings PLC: This is another publicly-traded company focused on F1 and advanced engineering.
Formula 1 Related Brands and Sponsors
Diversifying your portfolio? Consider the following brands:
Automotive Companies:

Daimler AG: The parent company of the powerhouse, Mercedes-AMG Petronas F1 Team.
Red Bull GmbH: Owner of Red Bull Racing, a staple of the F1 circuit.
McLaren Group Limited: Behind the esteemed McLaren Racing.
Renault Group: Operators of Renault F1 Team.
Aston Martin Lagonda Global Holdings plc: The force behind Aston Martin Cognizant F1 Team.
Honda Motor Co., Ltd.: Supplied engines for Red Bull and AlphaTauri until 2021.

Energy and Petroleum Companies:

TotalEnergies SE: A fuel supplier and sponsor.
Royal Dutch Shell plc: A technical partner and sponsor for Ferrari.
Petronas: The principal sponsor for Mercedes-AMG Petronas F1 Team.
BP plc: A partner for McLaren Racing.

Technology and Other Industries:

IBM Corporation: A technical and consulting partner for F1 entities.
Amazon.com, Inc.: F1 leverages Amazon Web Services for race strategies.
Heineken N.V.: A global partner of F1.
Rolex SA: The official timekeeper of F1.
Media and Broadcasting Companies
Comcast Corporation: The force behind NBC.
The Walt Disney Company: Operates ESPN.
Sky PLC: Runs Sky Sports.
Understanding the business model
Before you put pedal to the metal, understanding the Formula 1 business model is crucial. Formula 1 is an intricate ecosystem with multiple revenue streams. 
Broadcast rights, advertising, sponsorship, and race hosting fees form the backbone of its income.
The two key players steering the sport are Liberty Media and the F1 teams themselves. 
Liberty Media owns commercial rights, managing broadcasting and sponsorship deals. 
Teams are independent entities, and their financial health and competitive standing vary.
Get started today!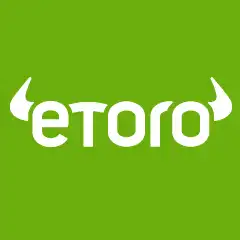 Invest in Formula 1 Group today!
Pros:
Increasing interest for Formula 1

High revenue and profit

Invest in other related F1 brands
Invest now
Affiliate link. eToro is a multi-asset investment platform. The value of your investments may go up or down. Your capital is at risk.

How do Formula 1 Group earn money?
The Formula 1 Group, primarily owned by Liberty Media, earns money through the following avenues:
Broadcast Rights: The Formula 1 Group sells television broadcast rights to TV networks around the world. These networks pay a fee to broadcast the races live, along with other Formula 1 related content.

Sponsorship and Advertising: The group negotiates and signs global sponsorship deals for Formula 1 as a whole. This includes trackside advertising, product partnerships, and branding placements throughout the race events.

Hosting Fees: Each race on the Formula 1 calendar is there because a promoter (usually the owner of the circuit or a tourism authority) has agreed to pay a fee to host it. These hosting fees form a significant portion of the Formula 1 Group's revenues.

Corporate Hospitality: Through the F1 Paddock Club and other hospitality programs, the Formula 1 Group earns money by offering high-end hospitality services at races to corporations and wealthy individuals.

Licensing: The group earns money by licensing the Formula 1 brand for various merchandise, from clothing and accessories to video games and other digital content.

Digital Media: This includes revenue from the F1 TV subscription service, F1's mobile apps, and other digital platforms.
How do Formula 1 Teams earn money?
Formula 1 teams earn money from several income streams:
Prize Money: Formula 1 teams earn a substantial part of their revenue from the prize money distributed based on their performance in the Constructors' Championship each season.

Sponsorship: Companies pay large amounts to sponsor Formula 1 teams, which includes branding on the cars, driver suits, and around the pit.

Merchandising: Teams earn money through selling team-branded merchandise such as clothing, caps, accessories, and model cars.

Licensing: Teams also earn revenue by licensing their brand and logo for use in video games, merchandise, and other promotional materials.

Partnerships and Collaborations: Teams often form partnerships with automotive and tech companies for mutual benefits, which often include financial components.

Commercial Rights Income: As part of the commercial rights governed by the Concorde Agreement, teams receive a portion of the revenue from the sale of television broadcast rights, managed by the Formula 1 Group.
Potential Risks and Challenges
Economic Risks
Just like any other investment, the general economic environment can significantly impact Formula 1. 
Economic downturns or instability may lead to reduced sponsorship deals, advertising revenues, and overall public interest in the sport.
Dependence on Key Personalities
The success and reputation of Formula 1 have long been influenced by key personalities, whether they're iconic drivers like Lewis Hamilton or powerful figures in management. 
The departure or retirement of such individuals can affect both the popularity and performance of a team or the entire sport.
Team Performance Risk
The performance of individual teams can vary dramatically from season to season. 
Teams with poor performance may lose out on prize money, suffer reduced sponsorship, or even risk withdrawal from the sport. This volatility can directly impact the return on investment.
Regulatory Changes
Regulatory changes, such as changes in rules or the distribution of revenue among teams, can significantly impact Formula 1 teams and the sport itself. 
As an investor, it's crucial to stay updated with the latest rules and regulations within the sport.
Technological Disruptions
As a sport that relies heavily on technological advancements, Formula 1 is highly susceptible to technological disruption. 
A team or company failing to keep up with technological innovations may lose its competitive edge.
Pandemic or Other Global Crisis
The COVID-19 pandemic demonstrated how a global crisis could disrupt the sport. 
Canceled races and empty stands meant reduced revenues, impacting teams, broadcasters, and investors alike.
Brand Image and Reputation Risk
F1 teams and their parent companies are global brands with a significant reputation to uphold. 
Any scandals or negative publicity can tarnish their image, affecting team performance, fan loyalty, and investor confidence.
Remember, as with all investments, do your homework. Knowledge is power in the fast-paced world of Formula 1 investment.
For those eager to delve deeper into this high-speed realm, here are some resources:
Liberty Media Corporation's latest financial report: Liberty Media
Ferrari N.V's Investor Relations: Ferrari
Williams Grand Prix Holdings PLC's Financial News: Williams F1
ESPN's F1 coverage for the latest F1 news: ESPN F1
Formula 1's official website for race schedules, team updates, and driver standings: Formula 1
Books on the Business of Formula 1 like "The Business of Winning: Strategic Success from the Formula One Track to the Boardroom" by Mark Gallagher.
Finally, consider seeking financial advice from a certified professional. They can provide personalized guidance based on your financial situation and investment goals.
Investing in Formula 1 is not just about financial returns. It's about being part of a sport that symbolizes speed, innovation, and glamour. For enthusiasts, it's a way to merge passion and finance. For others, it's a unique investment avenue with the potential for high-octane returns.
So, ready to fast-track your investment journey? Strap in, set your sights on the finish line, and let the thrill of Formula 1 investing begin!