In the Formula One world, Carola Martinez is known as the wife of the famous Sergio Perez. Sergio Perez, away from the Formula One track, is surrounded by a lovely family. In addition to his two existing children, he and his wife, Carola, are now proud parents to a baby boy named Emilio. 
Both Carola Martinez and her husband Sergio Perez are Mexican nationals; hailing from Guadalajara.
This video shows Daniel and Heidi's relationship.
Who is Sergio Perez's wife?
Sergio Perez, a Mexican Formula One race car driver, is married to the stunning Carola Martinez. Martinez, like her husband, is a native Mexican. She has a large following on several social media platforms. 
POPULAR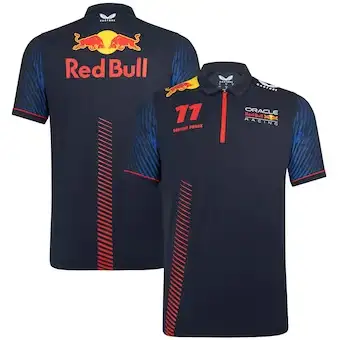 Information on Martinez's background and career is unavailable. The couple's wedding took place on June 3, 2018, after Perez proposed to his future wife on August 13, 2017.
They've got three kids between them, and their youngest, Emilio, was born right before the 2022 Spanish Grand Prix. Carlota Perez Martinez and Sergio Perez Jr., the Mexican's other two children, were born in 2019 and 2017, respectively. The pair tied the knot in 2018, and early on in their marriage, received blessings from Pope Francis. Carola's birthdate, December 16th, is rumored, but the exact year of her birth is unknown. Lupita is the name of her older sister.
How did they meet?
If you've been paying any attention to Checo, you already know that he hails from Guadalajara. Checo's notoriety in his hometown precedes him due to the fact that he started racing karts when he was only six years old. 
A stunning young lady like Carola was bound to have at least a passing fascination with a charismatic young man like Checo. Details of how they met have been kept secret from the public and not much is known about it other than the fact that they had been dating for a long time before they announced their relationship. 
Sergio Perez and Carola started going out on dates as soon as they discovered that they had feelings for one another. Checo, who had been in the public eye for a significantly longer period of time, realized that Carola did not mind being hidden from the public's eye. In point of fact, she was the one who insisted that they maintain the confidentiality of their connection. But everything shifted in the year 2017.
In the beginning of 2017, Checo publicly acknowledged that he was involved in a romantic relationship with Carola. The transformation took place in the man as a direct result of the impending arrival of his child(ren). On August 13, 2017, this young Formula One driver also got down on one knee and proposed to his girlfriend, Carola Martinez. 
On December 21, 2017, they welcomed their first child into the world. A boy named Sergio Jr. On June 3rd, 2018, the couple exchanged vows and became husband and wife. On September 15, 2019, Carola and Sergio Perez became parents for the second time to a little girl whom they named Carlota.
All you need to know about Sergio Perez's wife Carola Martinez
| | |
| --- | --- |
| Name | Carola Martinez |
| Age | 32 |
| Height | 1.63 m (5 ft 4 in) |
| Hometown | Guadalajara, Mexico |
| Religion | Christianity |
| Nationality | Mexican |
| Profession | Influencer |
| Boyfriend | Sergio Perez |
| Children | 3 |
Where is she from?
Carola Martinez is as Mexican as her husband Sergio Perez and is originally from the same hometown of Mexico.
Occupation
It is not known for sure what the Mexican does for a living, but she is almost certainly a stay-at-home mom who cares for Sergio Perez's kids while he travels the world competing in races.
It is estimated that she has a net worth of roughly $150,000, though she and her spouse likely have a combined fortune of around $40 million.
Social media accounts
On Instagram, 88.5 thousand people follow Carola Martinez. She's quite involved in the online community, and she and her husband frequently swap images. Her insta ID is @carolamtz1. 
POPULAR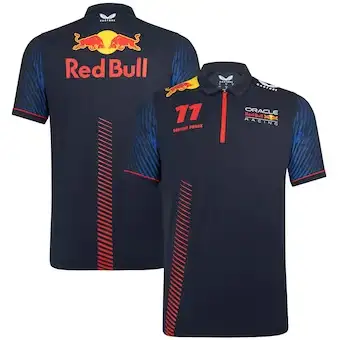 Facts about Carola Martinez
Did you know that despite the fact that this Mexican woman is a Christian, she is a Roman Catholic? In Mexico, the majority of Christians adhere to the Catholic faith as their primary expression of the Christian faith. Carola, much like the majority of other people in her country, is a devout follower of the church.
Additionally, she enjoys watching football. The young lady shares the same level of enthusiasm for the game as her spouse does. She makes it a point to see her country play every game, and she cheers for them with all of her heart. 
On top of that, we have it on good authority that Carola is also an exceptional cook, and in her spare time, takes pleasure in experimenting in the kitchen with a variety of different recipes. She's a skilled chef with plenty of experience and while some people prefer eating out, it seems that Carola prefers to cook for herself at home, doing much of the household cooking.
Beyond sport, Carola Martinez's other great passion is travel. She pays Checo visits at the track on a regular basis and when she's not at the tracks with her husband, she enjoys doing this with her kids. She visits her spouse at the track so frequently it seems as if she follows him around everywhere he goes.
Like all moms, Carola is also adept at caring for her children. Some speculate that her experience helping her cousins raise their kids as she grew up gives her an advantage in this area. Whatever the reason, there's no denying the Mexican is fantastic when it comes to children.
Reporters have described Carola as calm and reasonable during interviews. She has a big heart and doesn't put much stock in material possessions or meaningless baubles.
Sergio Perez's wife's relationship and dating history
There have been whispers that the couple have been dating for a long time, even before he broke it to the majors. After Checo's resignation, their relationship became official. Given how much he enjoyed being around her, it's no surprise they ended up together. Carola was one of the few women he dated who wasn't interested in him for his popularity.
As long as possible, they managed to keep their romance under wraps. They had to avoid making things more difficult for each other by intruding into each other's personal space. But after spending time together, they found that they had far more in common than they had originally assumed.
Scandal involving Sergio Perez
Formula One driver Sergio Perez allegedly cheated on his wife Carola Martinez in June 2022. At a cruise party, the racer was caught dancing with a number of other women. The man was quite astute and immediately made amends with his wife for his behavior.
It was said that Perez, the winner of the Monaco Grand Prix, got rather cozy with some of the party girls on his yacht. Multiple sources claim that he met both women on the same night.
Champion race car driver Perez responded to the event with a social media post that read: He is aware of his (disgraceful dance) video and accepts full responsibility for it. It's true that he was at a terrible party and acting out of character. His true self is not reflected in the footage. To everyone he has hurt, including his wife, he offers his sincerest apologies. The bond between him and his wife is stronger than ever right now.
The status of Perez and his wife Carola Martinez's marriage was also discussed. He assured that he and his wife were stronger than ever in their commitment to one another.
Not only that, but he had already apologized to her to prevent the end of their relationship. Perez also asked that his followers stop bringing it up in conversation, as the racer doesn't want to forget the happy times he spent at home with his loved ones.
Frequently asked questions
Is Sergio Perez married to Carola Martinez?
Yes, Sergio Perez is married to Carola Martinez. The couple have had their ups and downs, but their relationship is stronger than ever as a result.
Do Sergio Perez and Carola Martinez have children together?
Pérez and his wife, Carola Martinez, have raised three children; eldest son Sergio Jr. born on December 21, 2017, middle daughter Carlota born on September 15, 2019, and youngest Emilio born right before the 2022 Spanish Grand Prix.
How did Carola Martinez and Sergio Perez meet?
Sergio and Carola are both natives of the city of Guadalajara, which is located in Mexico. It is not apparent how the couple had their first encounter with one another. However, they had been dating for quite some time before they finally tied the knot on June 3, 2018.
Sergio's wife Carola Martinez has a reputation for being a forgiving and level-headed individual. She doesn't care about having extra things. Too many people underestimate the importance of family, but the Mexican isn't one of them. 
As far as Carola Martinez is concerned, nothing is more important than spending time with her loved ones and ensuring their wellbeing. Read more about all Formula 1 drivers' girlfriends and wives.