Welcome to the exciting world of Formula 1, where speed, skill, and experience intertwine to create the ultimate motorsport spectacle.
In this article, we will explore the fascinating realm of the oldest F1 drivers in history and on the current grid.
These remarkable individuals defy the conventional wisdom that age hampers performance, proving that experience and determination can triumph over the sands of time.
Oldest F1 driver on the grid 2023
Fernando Alonso is borned 29 July 1981 and is the oldest driver in Formula 1 for the season 2023.
| | |
| --- | --- |
| Name | Date of Birth |
| Fernando Alonso | 29 July 1981 |
| Lewis Hamilton | 7 January 1985 |
| Sebastian Vettel | 3 July 1987 |
| Valtteri Bottas | 28 August 1989 |
| Daniel Ricciardo | 1 July 1989 |
| Sergio Perez | 26 January 1990 |
| Kevin Magnussen | 5 October 1992 |
| Carlos Sainz | 1 september 1994 |
| Alex Albon | 23 March 1996 |
| Pierre Gasly | 7 February 1996 |
| Nicholas Latifi | 29 June 1995 |
| Esteban Ocon | 17 september 1996 |
| George Russell | 15 February 1998 |
| Charles Leclerc | 16 October 1997 |
| Max Verstappen | 30 september 1997 |
| Mick Schumacher | 22 March 1999 |
| Lance Stroll | 29 October 1998 |
| Lando Norris | 13 november 1999 |
| Zhou Guanyu | 30 May 1999 |
| Yuki Tsunoda | 11 May 2000 |
Also read our article about the youngest Formula 1 driver on the grid.
Watch this video to see some of the greatest drivers of all time.
Historical Context of Age in F1
Formula 1, like a fine vintage, has aged gracefully over the years. Once dominated by drivers who seemed to be on the cusp of their teenage years, the sport's demographics have evolved. Today, young talents with lightning reflexes are celebrated, but there was a time when seasoned veterans ruled the racetracks.
In the early days of F1, the concept of age was quite different. Experience was revered above all, and drivers continued competing well into their forties and beyond. However, as technology advanced and the physical demands of the sport increased, the focus shifted to youthful vigor.
Key Factors Influencing an F1 Driver's Age
The endurance required to pilot an F1 car at breakneck speeds around treacherous corners is not for the faint of heart. But what are the critical factors that determine whether a driver can weather the test of time?
The cockpit of an F1 car is no leisurely armchair. Drivers endure intense G-forces that strain their bodies to the limit. The neck, core, and limbs bear the brunt of the relentless forces at play. Staying fit and agile is paramount, even for those with a few more years of life experience under their belts.
In the blink of an eye, an F1 driver must make split-second decisions that can decide the fate of a race. The ability to focus under immense pressure and maintain unwavering concentration is a hallmark of seasoned drivers.
The wisdom accumulated from countless laps and races cannot be underestimated. The knack for reading the track, anticipating opponents' moves, and strategizing effectively often comes with age and experience.
Advances in Sports Science
As technology advances, so does the science of sports performance. Cutting-edge training methods and personalized fitness regimens can help older drivers push their bodies to perform at their peak.
The Oldest F1 Drivers in History
Let's now turn our attention to the true legends of F1, those who defied age and etched their names in the annals of motorsport history.
1. Luigi Fagioli
Born in 1898, Luigi Fagioli was a force to be reckoned with on the racetrack. His F1 career spanned from the sport's inception in 1950 to 1951 when he was already in his early fifties. During the 1951 French Grand Prix, he took the chequered flag at the age of 53 years and 22 days, becoming the oldest driver to win an F1 race.
2. Louis Chiron
Louis Chiron, born in 1899, was another age-defying driver in the early years of Formula 1. He competed in the inaugural F1 season in 1950 at the age of 51. Chiron's remarkable career continued until 1955 when he was 55 years old, making him one of the oldest drivers in F1 history.
3. Philippe Etancelin
Philippe Etancelin, a French racing driver born in 1896, graced the F1 tracks in the 1950s. Competing until 1952, Etancelin was in his late fifties when he retired from Formula 1, leaving an indelible mark as one of the sport's oldest participants.
| Driver Name | Date of Birth | Last F1 Race Age |
| --- | --- | --- |
| Luigi Fagioli | 1898 | 53 years, 22 days |
| Louis Chiron | 1899 | 55 years |
| Philippe Etancelin | 1896 | Late fifties |
|   |   |   |
The Modern Era of Older F1 Drivers
In recent years, the sport has seen a resurgence of experienced drivers taking to the grid. The advent of improved safety measures and sports science has allowed drivers to prolong their careers.
Drivers like Kimi Räikkönen and Fernando Alonso have proven that age is just a number. These seasoned champions continue to defy expectations, showcasing their skills and passion for racing.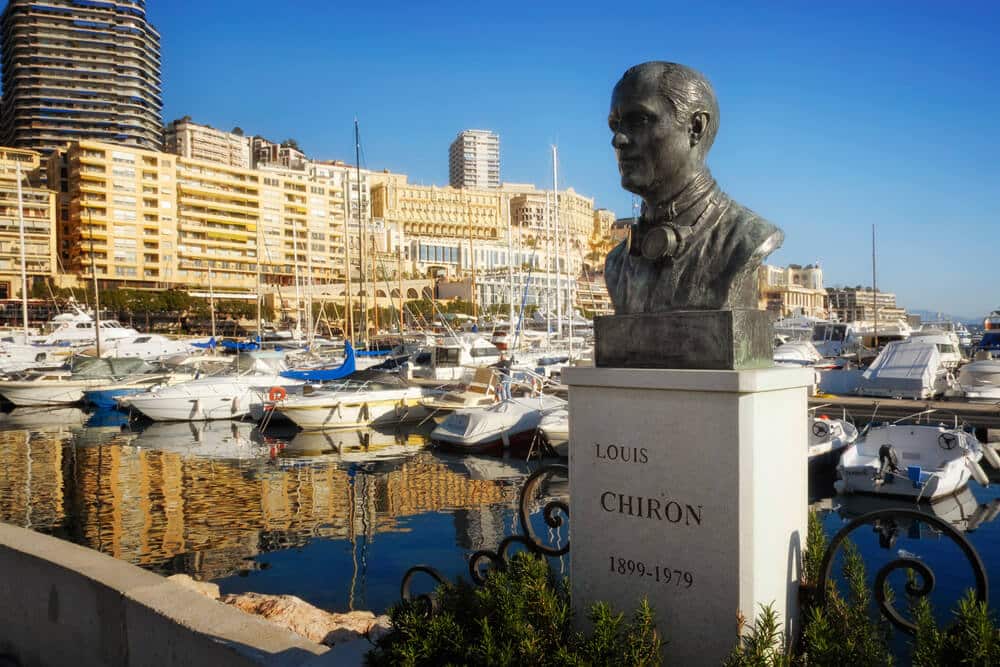 Challenges Faced by Older F1 Drivers
While the determination of older drivers is commendable, they do face unique challenges on their journey.
Physical Endurance
As the years pass, physical fitness becomes even more critical. The grueling demands of F1 can take a toll on the body, requiring a disciplined fitness regimen to stay competitive.
Mental Agility
Maintaining peak mental performance becomes a priority as experience alone may not be enough to outwit the younger, quick-thinking contenders.
Managing Expectations
The weight of expectations from fans and media can be immense, and older drivers must navigate this pressure with grace.
Frequently Asked Questions
Who are some of the oldest F1 drivers in history?
Some of the oldest F1 drivers in history include Luigi Fagioli, Louis Chiron, and Philippe Etancelin. These legendary drivers defied age expectations, leaving an enduring mark on the sport.
What is the significance of the oldest F1 drivers in the sport's history?
The oldest F1 drivers hold a special place in motorsport history as they showcase the enduring spirit and determination in the face of time. Their accomplishments highlight the role of experience and skill in F1 racing.
How did Luigi Fagioli become the oldest driver to win an F1 race?
Luigi Fagioli's extraordinary win came during the 1951 French Grand Prix when he was 53 years and 22 days old. His exceptional racing abilities and unwavering dedication allowed him to triumph against younger competitors.
In conclusion, the tales of the oldest F1 drivers exemplify the enduring spirit of motorsport. Luigi Fagioli, Louis Chiron, Philippe Etancelin, and other remarkable drivers remind us that age is not a barrier to success in Formula 1.
As the sport evolves, the perception of age may continue to shift, but one thing remains constant: the undying passion of these legendary drivers who continue to inspire generations of racing enthusiasts.
So, the next time you witness an F1 race, remember the giants who raced against time itself, leaving an indelible mark on the history of Formula 1.
Learn more about Formula One