Shakedowns are an essential part of Formula One racing, providing teams with a valuable opportunity to evaluate the performance and readiness of their race car prior to heading out onto the track. Through these tests, teams can identify any potential issues, fine-tune car setup, and gather vital data to improve performance.
These shakedowns are critical for teams to ensure that the vehicle and driver will be able to cope with the competitive nature of F1 racing, while also considerably decreasing the likelihood of mechanical failures and accidents.
As such, these pre-race routines have become integral in the continuous development of F1 technology, making the sport more competitive and entertaining. By conducting shakedowns, teams are able to guarantee that they have done everything in their power to prepare themselves for a successful race.
Watch this video to learn more about shakedowns.
A shakedown is a preliminary testing session for F1 teams, allowing them to assess the performance and reliability of their race cars. It typically takes place before the official practice sessions, with the aim of identifying and addressing potential issues.
Why teams conduct shakedowns
Teams conduct shakedowns to:
Evaluate the performance and reliability of their race cars

Identify any potential issues with the car setup

Gather vital data to improve performance

Ensure that the vehicle and driver are ready for competitive F1 racing.
Goals & Benefits
Here are some of the primary goals F1 teams try to achieve through shakedowns:
Increase performance and vehicle reliability 

Gain an understanding of the car and its mechanics 

Monitor setup and driver feedback 

Make sure the car is safe to race
Here are some key aspects that you should know regarding shakedown in formula 1:
Shakedowns are pre-race routines that help teams evaluate the performance and reliability of their race cars. 

The primary goal is to increase performance and vehicle reliability, understand car mechanics and monitor setup and driver feedback.

Teams can identify any potential problems with the car setup, fine-tune settings, and gather vital data to improve performance.

Shakedowns help teams guarantee that they have done everything in their power to prepare themselves for a successful race.

Through these tests, teams can reduce the likelihood of mechanical failures and accidents on the track. 

Shakedowns are also integral in the continuous development of F1 technology, making the sport more competitive and entertaining.
The process of a a shakedown
A Formula 1 shakedown is an essential process for teams to test the reliability and performance of their car. A typical shakedown begins with a thorough inspection and assembly of the car to ensure all components are functioning properly. Teams then choose an appropriate track for testing, before the driver embarks on a few slow laps to warm up the tires and other parts of the car. 
As the driver gradually increases their pace, engineers monitor telemetry data in real-time to detect any anomalies. At the same time, they take note of the driver's feedback regarding the car's handling and balance. Once the shakedown is complete, teams analyze their data to identify areas for improvement before making necessary adjustments and refinements. This process may be repeated multiple times until the team is satisfied with the performance of the car. 
Finally, following the shakedown, teams review their findings and make final adjustments before the car is used in an official race or practice session. By taking all of these steps, teams can ensure that their car is as competitive, reliable, and well-prepared as possible for its next outing.
How data gathered during shakedowns are used to improve cars and strategies in F1
The data gathered during shakedowns provides a valuable opportunity for teams in Formula 1 to optimize their cars and strategies. Through the analysis of various sensors and systems on the car, engineers can adjust its setup for a specific track or set of conditions. This may involve modifying the suspension, downforce levels, ride height, and other parameters to maximize grip and stability for improved performance. 
Telemetry data from the engine is used to optimize power output, fuel efficiency, and durability. Data on tire temperatures, wear, and pressures helps teams understand how the tires are performing and degrading during a race. This can be used to inform pit stop strategies, tire compound choices, and manage tire degradation during the race. Analyzing data related to the driver's inputs can also help teams understand their driving style and areas for improvement, leading to more efficient lap times.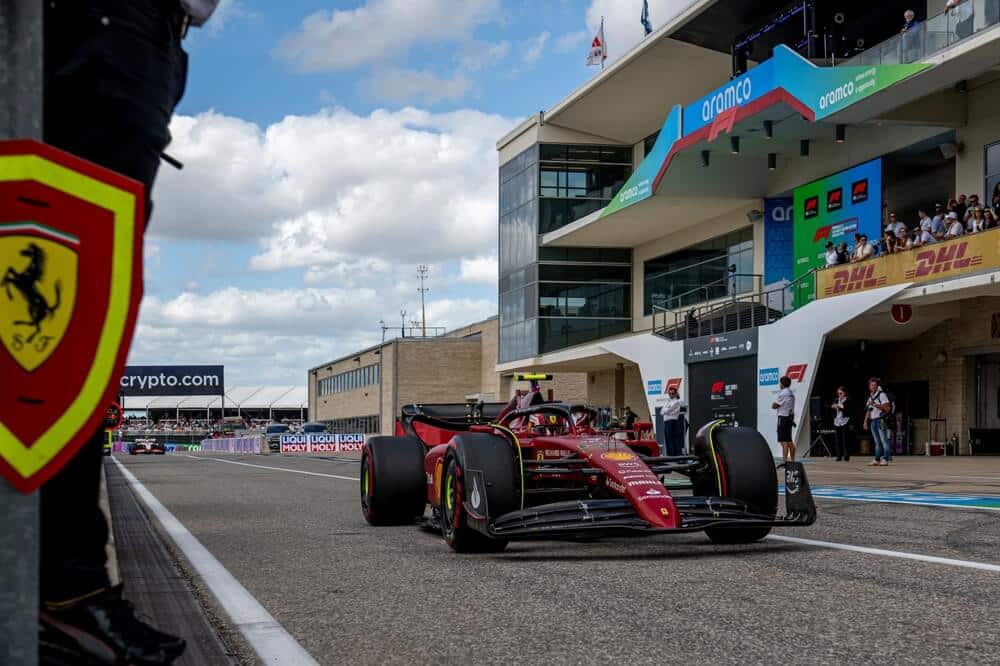 The role of shakedowns in F1
Shakedowns are essential for a team's success in Formula One, as they enable critical pre-season testing, race weekends, and ongoing development throughout the season. Pre-season tests allow teams to refine their cars before the start of the season, enabling them to hit the ground running with an optimized setup.
During race weekends, shakedowns provide an opportunity for teams to test and validate new components without the pressure of setting competitive lap times. In addition, they are also used as a tool for ongoing development throughout the season, allowing teams to continuously refine their cars in order to gain a competitive edge. 
Shakedowns also provide drivers with an opportunity to become familiar with their car's setup and behavior before race weekends, while they also enable teams to practice and perfect their coordination. 
Finally, shakedowns are essential for ensuring car reliability, allowing teams to identify potential weaknesses before race weekends and reduce the risk of in-race failures. Overall, shakedowns play an important role in Formula One success, enabling teams to prepare for race weekends and ensure a reliable performance.
How shakedowns help teams prepare for specific tracks, weather conditions, and other variables.
Shakedowns not only enable teams to fine-tune their car setup for a particular track, but also help them prepare for various weather conditions, tire performance, fuel strategy, and other important variables necessary to achieve success. By testing their car's behavior with different track characteristics and weather conditions, teams can understand how each component of their car performs in a given situation and make informed decisions on tire choices, downforce levels, and fuel strategy accordingly. 
Furthermore, shakedowns are essential for assessing car reliability ahead of race weekends and giving drivers the opportunity to become more familiar with specific tracks and conditions. Ultimately, shakedowns provide teams with a valuable advantage when it comes to preparing for race day, enabling them to optimize their setup and strategy in order to maximize performance.
Challenges and limitations of shakedowns
While shakedowns play a vital role in Formula 1 car development and preparation, they also present several challenges and limitations. Two primary areas of concern include financial considerations and technical issues.
Financial considerations
Shakedowns in Formula 1 come with a number of financial considerations that teams must take into account. 
First and foremost, shakedowns can be expensive due to the cost of track time, staff, equipment and resources. With the introduction of budget caps in Formula 1, teams must carefully manage their spending across all areas of development and operations, meaning they must weigh the cost benefits of shakedowns against other expenses. 
Additionally, teams need to be aware that there is a potential for significant financial losses if an unexpected failure occurs during a shakedown. As such, teams must assess the risk and manage their budgets accordingly in order to ensure they receive the optimal benefit from their shakedowns while also protecting against unexpected costs. 
Technical issues 
Technical issues can also play a role in Formula 1 shakedowns. Limited track time available for shakedowns can impede teams' ability to collect enough data or simulate race conditions accurately.
Unpredictable weather conditions and track characteristics can also present challenges that may not have been encountered during a shakedown, which can lead to potential surprises during an actual race.
Lastly, shakedowns may not provide teams with enough data to truly understand their car's performance in certain situations such as wheel-to-wheel battles or race simulations. Despite the wealth of data collected during a shakedown, some aspects of car performance can only be understood through actual race situations. Therefore, teams must be aware of the technical issues associated with shakedowns in order to prepare as effectively as possible for their upcoming races.  
Frequently Asked Questions
1. What is the purpose of a shakedown in Formula One?
The primary purpose of a shakedown in Formula One is to enable teams to test their cars and prepare for race weekends by familiarizing drivers with specific tracks, assessing car reliability, gain data on tire performance, and testing various weather conditions.
2. How long does a shakedown typically last?
A shakedown usually lasts for a few hours, depending on the team's objectives and the time available for testing. The duration may vary, with some shakedowns being shorter or longer to address specific development needs or track conditions.
3. Are shakedowns open to the public?
No, shakedowns are typically conducted behind closed doors, as teams aim to keep their testing and development process as private as possible.
So, there you have it: shakedowns in Formula 1 are essential for ensuring race-readiness and optimizing performance on race day. By familiarizing teams with tracks and conditions, assessing car reliability, gathering data on tire performance, and allowing drivers to become more comfortable with their cars, shakedowns can provide a much-needed advantage on race weekends. As such, teams should take advantage of the opportunities presented by shakedowns in order to maximize their chances of success. 
And while there may be financial and technical considerations to bear in mind, these challenges can be managed with the right strategy and planning – so long as teams keep their goals in mind and make the most of their track time. With the right approach, shakedowns can provide a valuable and powerful tool in Formula 1.
Learn more about Formula One