Age is just a number when it comes to following your dreams and passion, which is certainly the case with F1 race competitions. 
Many drivers hailing from different phases of life, whether they are considered children, middle-aged men, women, or people who have reached the stage of wisdom, have taken part in the race in F1's history.
In this article, we will be discussing some of the youngest and oldest drivers who have or are participating in the F1 race competitions.
We are also looking closer to the list of all F1 drivers' ages and date of birth.
Lets go!
The big difference between the youngest and oldest drivers
Taking part in F1 race competitions requires a level of fitness and strength. This is why most of the drivers of Formula 1 are of a considerably younger age. 
However, experience is also what counts the most whilst racing an F1 car. Hence, F1 race competitions have drivers of a wide range of ages that possess the required amount of fitness and experience.
F1 drivers' age and date of birth
| Driver | Date of birth | Age |
| --- | --- | --- |
| Yuki Tsunoda | 11 May 2000 | 21 |
| Lando Norris | 13 November 1999 | 22 |
| Zhou Guanyu | 30 May 1999 | 22 |
| Mick Schumacher | 22 March 1999 | 23 |
| Lance Stroll | 29 October 1998 | 23 |
| George Russell | 15 February 1998 | 24 |
| Charles Leclerc | 16 October 1997 | 24 |
| Max Verstappen | 30 September 1997 | 24 |
| Esteban Ocon | 17 September 1996 | 25 |
| Alex Albon | 23 March 1996 | 26 |
| Pierre Gasly | 7 February 1996 | 26 |
| Nicholas Latifi | 29 June 1995 | 26 |
| Carlos Sainz | 1 September 1994 | 27 |
| Kevin Magnussen | 5 October 1992 | 29 |
| Valtteri Bottas | 28 August 1989 | 32 |
| Daniel Ricciardo | 1 July 1989 | 32 |
| Sergio Perez | 26 January 1990 | 32 |
| Sebastian Vettel | 3 July 1987 | 34 |
| Lewis Hamilton | 7 January 1985 | 37 |
| Fernando Alonso | 29 July 1981 | 40 |
Who is the youngest driver on the grid?
Yuki Tsunoda is the youngest driver on the grid. He was born on 11 May 2000 in Sagamihara, Japan.
Biography
Yuki Tsunoda began carting at the very young age of four and made his debut in motorsports at the JAF Junior Carting Championship in 2010. He was able to finish P6 and P5 that same year. In 2012, he was upgraded to the class of P3. He was inspired by his father, who was a mechanic by profession but also took part in local racing championships. He won the regional series in 2013 and drove for the national series for the following two years.
It wasn't until 2016, that Yuki got to drive outside karting championships. He won the P2 and P4 positions in the F4 Japanese Championship, which landed him a place on Honda's team for the 2017 race campaign.
Yuki is most famously known for his aggressive driving, tardy brakings, and overtaking. He is also impulsive and mostly unthoughtful in his comments and rants during radio sessions. However, he is trying to be mindful of his habit.
Career
Yuki secured a position in Honda's team for the 2017 campaign, during which he won the third championship and an award in the East category. He also scored seven points and won the championship title for the 2018 Japanese F4. These wins of his impressed Honda furthermore to place him in their F1 partner, Red Bull's F1 junior team.
In 2020, Yuki participated in the F2 championships for Carlin. He secured many wins during that season, coming third in the championship. He also got an award for being the best rookie in the 2020 F2 championship. It was also in 2020, that he was able to confirm his place in Pierre Gasly's F1 team for the 2021 championships.
Yuki had an impressive career in the F2 and F4 championships. However, this wasn't the case for his debut in the F1 championships. He did not have the experience of multiple driving tests when compared to other F1 drivers. Even for his F1 2021 season, he had the experience of driving an F1 car only twice. He could also not participate in many F1 driving tests and championships due to his physique. He was just 5'2 in height and weighed only 54kg. This meant that he often required more practice to hold out against the G forces that came while driving the F1.
Despite all the challenges that he had to face, Yuki was still able to secure a P9 position at the season-opening race in Bahrain. He also secured the P4 position in the season's finale in Abu Dhabi in 2022.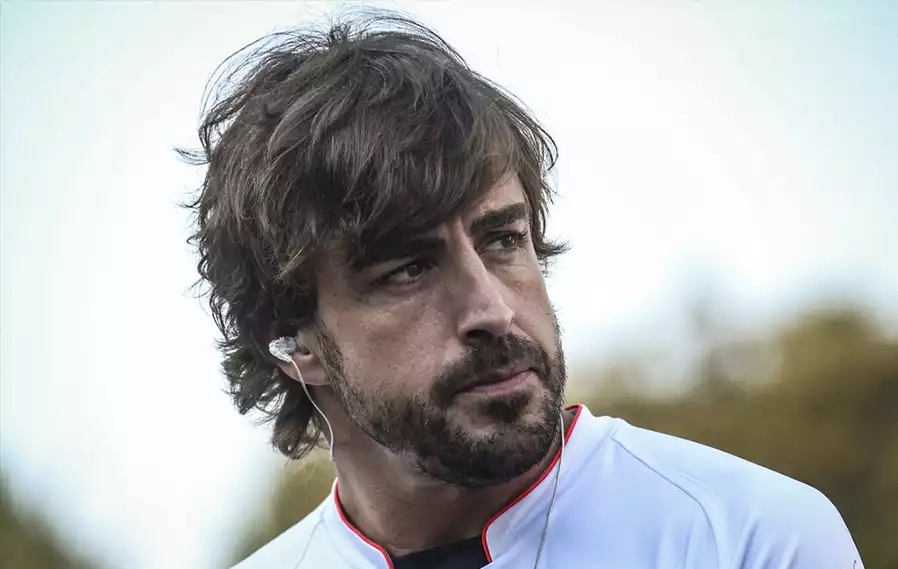 Who is the oldest driver on the grid?
Fernando Alonso Diaz is the oldest driver on the grid. He was born on 29 July 1981 in Oviedo, Spain.
Biography
Fernando Alonso was the son of an explosive expert in the mining industry who had a liking for kart racing. He was from a well-to-do family if not from a wealthy one. Luis Alonso, Fernando's father, wanted to share his love for racing with his children. This is why he built a pedal kart in the shape of an F1 Ferrari. Fernando, three years old at that time, took a liking to that kart and set his heart on motorsports.
In 1988, after his seventh birthday, Fernando took part in a proper kart championship, in which he won the race. Until the age of ten, Fernando was able to secure many prizes and trophies to his name. His family fully supported his passion for motorsports, but Fernando knew that in order to move forward he needed sponsors. On and up he went, becoming the youngest driver in every category he took part in. In his mid-teens, he had secured many kart championships, trophies, and prizes including a world championship.
In 1999, he won the Spanish championship for which he got a chance to try out a Minardi F1 car and a testing contract for the Minardi team. He made an excellent debut in the test for which he was signed as a test driver for 2002 by Renault. Fernando secured a pole position in his second race for Renault in Malaysia, becoming the youngest driver to secure a pole position. Shortly after his 22nd birthday, he became the youngest driver to win the Grand Prix championship in the whole of F1 history.
Apart from racing, Fernando also has a clothing brand, Kimoa. The fashion brand deals in all kinds of beachwear and is also the official partner of Mclaren since 2018.
Career
In 2005, Fernando won the San Marino Grand Prix and collected many championship points. He also won the Brazil Grand Prix, which is considered one of his best races to date. It was also in 2005, that he became the youngest world champion. Again in 2006, he became the youngest double world champion. In 2006, Fernando announced to leave Renault for Mclaren for the 2007 season.
Fernando won the first race for Mclaren at the Malaysian Grand Prix in  2007. He also won several other championships, but his controversial actions at the Hungarian Grand Prix ruined his relationship with Mclaren. Hence, in 2008, he switched back to Renault.
In 2010, Fernando joined Ferrari. He secured a controversial win at the German Grand Prix and was also able to win the DHL Fastest Lap Award for the fastest lap toward the end of the 2010 season. However, Fernando was unable to win the world championship for the third time due to an error made by his team in Abu Dhabi.
In 2015, Fernando joined Mclaren. He had an unfortunate accident towards the start of the 2015 race season which meant he was not able to participate in many races during that year. In 2016, he was met with another accident because of which he was unable to participate in many races. Finally, after three years of no winnings, he was able to win the Australian Grand Prix in 2018. However, he announced in 2018 that he was leaving Formula One for good, and instead started to participate in the Indianapolis championships events.
In 2021, Fernando returned to the F1 races with Alpine, a sub-brand of Renault.
Formula One's history is filled with drivers from all stages of life with enthralling wins and defeats. 
However, when one starts to list down the key factors for becoming a successful driver, commitment, passion, and tactics take the win. This proves that in order to be an accomplished driver in F1, age does not really count if the driver has the right amount of dedication and intelligence for the race.