There is no denying that Formula One is one of the most distinguished sports and has rewritten history in the past few years. An immense amount of work goes into ensuring that the auto-sport is a valuable experience for fans. 
However, with the endless workload that goes into ensuring that Formula One is a success, the expenses are bound to mount up quickly. Each F1 team that competes in a racing season has to hire skilled engineers and drivers. Most fans think that the expenses stop here – however, that is certainly not the case!
Each Formula One team is required to deposit a handsome amount of money to F1 before competing. Additionally, we can not forget the expenses associated with the research team and developing high-quality cars equipped with the most advanced technology.
From the hefty amount of money required to develop cars to hiring engineers, administrators and skilled drivers, the question follows – Does the Haas Formula One Team generate a profit? Keep reading to find out! 
Watch this video to learn more about how much Formula 1 teams produce in profit.
Does the Haas F1 team produce a profit?
Formula One teams generate a massive amount of profit yearly. While big hitters like Mercedes and Ferrari tend to profit more than smaller teams like Williams and Haas, the Haas team undoubtedly generates a modest profit. Presently, the yearly revenue of the Haas team is said to be at forty-eight million dollars.
Formula One has proven to be a profitable source of income for numerous teams.

Competing teams earn through three primary passages – formula One Management payments, sponsorships and brand endorsements.

Most Formula One teams often have 12 to 15 sponsors.

The Haas team currently makes a revenue of Forty-Eight million dollars annually.

The Haas team recently signed a multi-year sponsorship deal with MoneyGram.

The multi-year partnership was signed in November 2022 and the Haas team will be paid around twenty million dollars annually.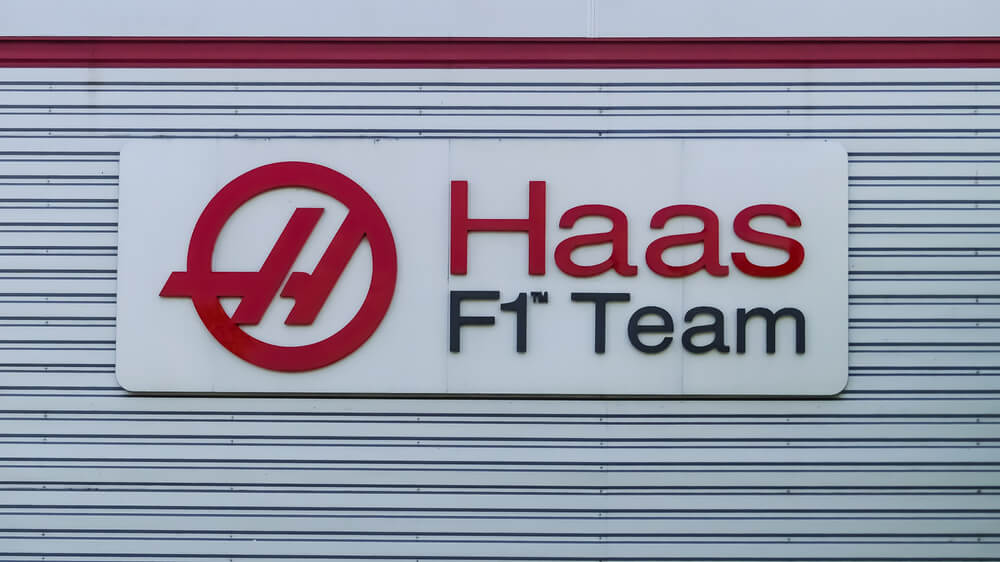 Understanding how Haas F1 earns their money
The racing industry has advanced significantly in the last few years. With the sport's rapid advancement, the auto-sport has become a full-fledged business employing tens of thousands of people yearly. Considering that budgets in 2021 were around four hundred million for the leading teams, it is understandable that teams must generate a modest profit to keep up with their expenses like hiring skilled engineers, drivers, research, car development and more.
Formula One teams have numerous passages for elevating their annual revenue. The big names in this industry often earn through the payment Formula One makes to the drivers and manufacturers of cars, brand endorsements, sponsorships, prize money and more. Teams also come across several opportunities to win prizes and incentives from Formula One directly. 
The Haas Formula One team debuted in the FIA Formula One world championship in 2016 and is the first American-led Formula One team since 1986. Let's look at the various ways the Haas team earns money.
Formula One Management Payment 
Like other teams, the primary passage through which the Haas team earns money is through Formula One's management directly. Every team that competes in Formula One is paid in a five-tier process. 
Each Formula One team that competes for over two seasons is compensated with an amount of thirty-six million dollars by the F1 management. The Formula One management earns this profit via TV rights and circuit sponsorships. The initial Formula One Management Payment is frequently called the "first division payment' and is granted to teams simply for participating in the Formula One season.
Unlike the initial payout granted to every competing team, the second tier of this payment depends on the team's ranking. Each competing team in Formula One is granted a cash prize according to their ranking and performance in the most recent race.
The third tier of this payment is not relevant to the Haas team and is reserved for the longest-standing Formula One team, Ferrari. Many Formula One teams generate a profit via bonus payouts and incentives from Formula One's management.
Sponsorships And Brand Endorsements
The Haas team earns most of their revenue via payments they receive from Brand Endorsements and Sponsorships. A sponsorship is when a brand reaches out to a reputed Formula One team and mutually agrees on a trade.
A brand looking to expand its fan base often approaches Formula One teams and deposits a certain amount that both parties mutually agree on. Once the transaction has been completed, the Formula One team is responsible for directing all their efforts towards promoting the brand's services. An F1 team achieves this by displaying the brand's logo on their cars, clothing, helmets, etc.
The leading names of Formula One tend to have around twelve to fifteen sponsors. The Haas team receives massive funds from its leading sponsor, MoneyGram. The Haas team signed a multi-year deal with the leading digital payment firm, MoneyGram. 
The payment firm will be Haas's latest title sponsor for the 2023 season. According to sources, the multi-year deal implies that the Haas Formula One team will receive an estimated amount of twenty million dollars per year from MoneyGram.
Haas's revenue and profit compared to other F1 teams
Although the Haas team's initial financial struggles are indeed well-known to the Formula One world as the team was unable to match the expenditure of its rivals, the team is undoubtedly walking towards success. The recent introduction of the budget cap worked in Haas's favor.
Leading Formula One teams including McLaren, Ferrari and Mercedes undoubtedly accumulate much more revenue and profit than Haas. To begin, let's consider Formula One Management payments. The third, fourth and fifth division of the FOTM payment is only beneficial for the big names within this sport.
Ferrari is ultimately at the top of the ranks within the Formula One world and generates the largest amount annually. Following the Ferrari team, Mercedes is considered the second most profitable team in the Formula One world.
| No. | Teams | Revenue in Million US Dollars |
| --- | --- | --- |
| 1. | Mercedes | 452 |
| 2. | Ferrari | 426 |
| 3. | Red Bull Racing | 327 |
| 4. | Alpine | 195 |
| 5. | Williams | 176 |
| 6. | AlphaTauri | 172 |
| 7. | McLaren | 165 |
| 8. | Haas | 96 |
| 9. | Alfa Romeo | 84 |
| 10. | Aston Martin | 22 |
Frequently asked questions
Is owning an F1 team profitable?
The amount a Formula One team can earn depends on a wide range of factors. Therefore, the monetary aspect of owning a Formula One team varies from team to team. Initially, teams often face difficulties in generating a profit and have to seek multiple investors to keep up with their budget. The struggles of smaller teams have been well-documented, and they often make little profits. However, indeed, Formula One has undoubtedly proven to be profitable for many.
Who owns Haas's F1 team?
The Haas Formula One team is an American-licensed Formula One team and is owned by Gene Haas.
Things have switched around for the Haas team. While the Haas team has previously had bitter experiences with sponsorships and brand endorsements, Formula One has experienced significant growth. Due to this, Haas will ultimately be able to acquire new partners and sponsors in no time! If the Haas team levels up its game and directs all its efforts towards grabbing new sponsors and bagging awards. The team will likely be at the top of the ranks!